The Nigerian Institute of Building (NIOB)
The Nigerian Institute of Building is the professional body for Builders and those who are about to be engaged in the Building Profession. The Institute has its origin in a parent body called the Builders' Society, which was formed in 1834 by a number of prominent Builders in London. This body was renamed the Institute of Builders in 1884. Then in 1965, the name was changed to Instutue of Building (IOB). As the organisation gained royal charter, it was renamed "The Chartered Institute of Building" (CIOB) in 1980.
Our Core Values
The Nigerian Institute of Building (NIOB) is a value-driven professionals' organization, thus we have below the core values that drive us:
Research and Development
Members are trained through conferences and seminars with the latest development in the building industry.
Sustainable Shelter
We encourage our members to build maintainable, environmentally-friendly and sustainable structures.
Professional Excellence
NIOB always strives for very professional excellence, encouraging industry best practices and innovations.
---
What you need to know...
Below are few things you need to know about NIOB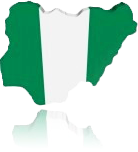 In order to sustain professionalism in the discipline and keep members in check as well as abreast of latest developments in the industry, the institute maintains state chapters located in all states in the country.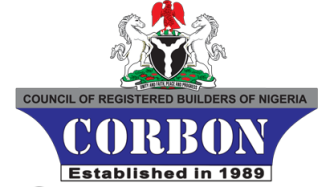 CORBON means COUNCIL OF REGISTERED BUILDERS OF NIGERIA (CORBON). It was established by Act CAPS 613LFN, 2004 (formerly known as Decree No 45 of 1989). CORBON was established to regulate and control the practice of building profession in all its aspect and ramifications.
A registered Builder is a person who has received an approved standard of professional training and practice in building and found competent after due examination and his/her name is entered into the register of the Council.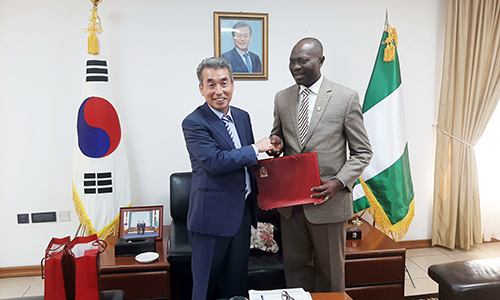 Membership of the NIOB offers you the most direct route to a management career in building construction, and you'll join the largest professional network of its kind spanning the globe.
---
To become a registered member of the NIOB, below are the steps involved:
1
Evaluation
Register and get your details evaluated.
2
Examination
Validate your professional knowledge.
3
Certification
Become certified as a professional.
Executive Members
Here are the members of the Nigerian Institute of Building.
Builder Lucky Isamane
MD, iConstructs Constructions Ltd
" The just concluded conference and workshop on Buildability and Maintainability couldn't have been more timely, it is the need of the hour
NIOB News
Read up our latest news and articles.
Posted on
May 28, 2020
by
niobnat_admin
Posted on
May 19, 2020
by
niobnat_admin