Builders' Conference/Annual General Meeting 2022
Theme: THE ROLE OF BUILDING PROFESSION IN THE MAINTENANCE OF NATIONAL ASSETS
Builders' Conference/AGM 2023
Sub-themes

Executive Order 11 and its Implication on Building Profession in Nigeria.
Asset Management Practices for Buildings in Nigeria.
Skills Requirements for Building Assets Management.
Framework on Building Assets Maintenance.
Building Maintenance Manual: Its Role Development and Deployment.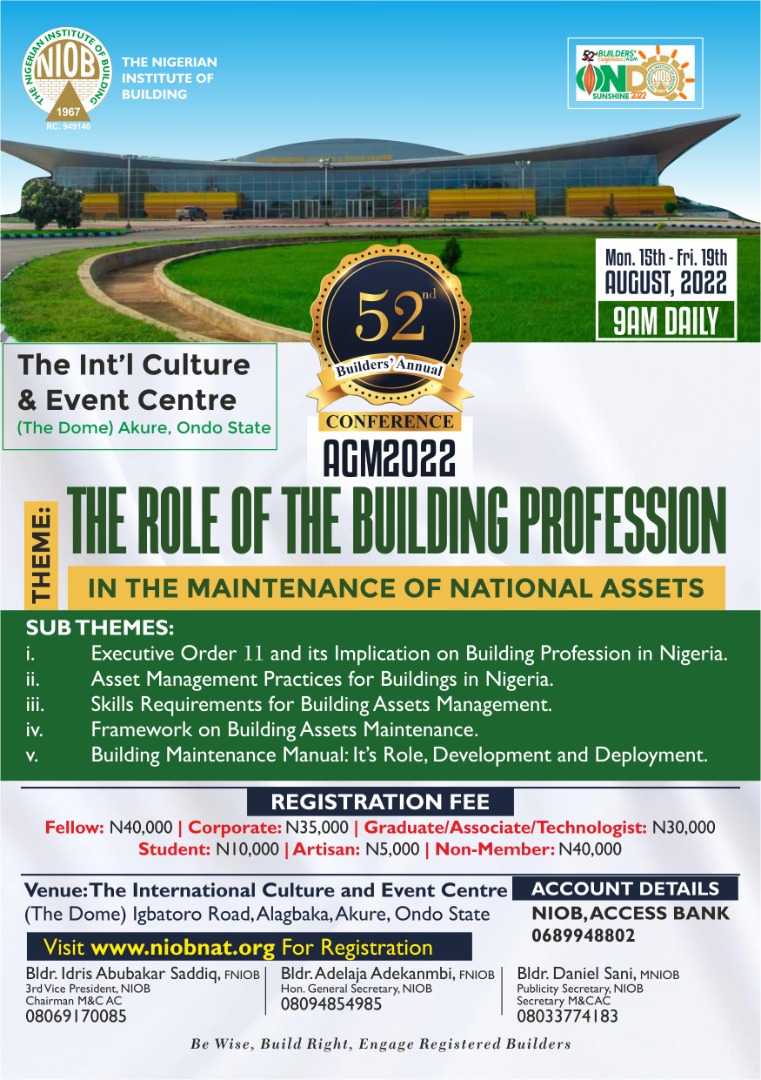 Locations & Date:
The Dome International culture and Event Centre, Igbatoro Road, Akure, Ondo State
Monday 15th – 19th August 2022
Time:
9:00AM Prompt
Registration Fee:
N 40,000
Register now to save your slot early!